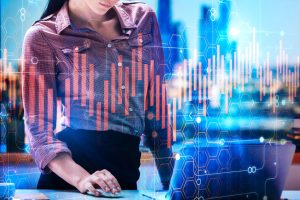 #6 of 7 articles about impacts of Covid-19 on supply chain innovation
Supply chains suffer from our decisions as citizens, consumers, businesspeople, and governments. Our decisions kept us at home driving peaks in online sales and deliveries to domiciles. Our decisions have closed critical infrastructure, which disrupted the flows of goods. Our decisions stopped essential personnel. Pilots, truck, and train crews were stuck, 200,000 seafarers cannot move. Our decisions brought sudden border controls. They caused mile long traffic jams and chaos. Our decisions have filled warehouses with textiles because shops were closed when the goods arrived. Our decisions have prevented ships from entering ports which caused the decay of perishable goods and an imbalance in reefer containers worldwide. Our decisions may bring lasting change to our behaviors as consumers and citizens with consequences that are hard to imagine.
Despite all the challenges chains continue to deliver what we need. Instead of sensationalistic headlines that create concerns and anxiety among the people, we would benefit from more acknowledgement and recognition of the performance of the industry that keeps goods going. Under adverse conditions – largely created by fake news, constant panic buying, and erratic decisions and unaligned and uncoordinated behaviours of governments. "While postal operators around the globe have continued to work diligently for their customers throughout the pandemic, they have also experienced many set-backs caused by the very measures put in place to stop the virus' spread," said Universal Postal Union (UPU) Director General Bishar A. Hussein. Sensationalism is to be replaced with collaboration and understanding for better alignment and support. Digitization provides the tools that we can use to align and overcome the frictions. The hurdles in the way of progress, prosperity, peace, and a much more effective response to Covid-19.
Pioneers outperform the pandemic
Real-time data on the whereabouts of inventories and goods in transit are critical in uncertain and volatile times. Visibility allows companies to carry out contingency planning and make swift decisions, with sometimes make-or-break consequences. "In the past we had no visibility of these materials between the ports of departure and arrival, today we are able to track the exact locations of 92 per cent of them globally in real time," says Samir Hifri, head of the supply chain center for Asia-Pacific and managing director of the Hong Kong office at Germany-based Covestro. The ability to monitor shipments in real-time and quickly plan alternative routes enabled the company to delivery polycarbonate materials to a supplier of Tesla's Shanghai plant, despite partial lockdowns in most parts of China in February.
The integration of freight visibility solutions with transportation management systems (TMSs) and warehouse management systems (WMSs) improve decision-making and reduce the manual work around the traceability of assets, inventories, and goods in transit. TMSs and WMSs automate labor and route planning, the tendering of freight, dispatching and other back-office functions including accounting, invoicing, and reporting. "As our customers focus on keeping food supply chains functioning, having real-time visibility into the status of critical freight has increased our ability to keep pace with the unpredictable demand grocery stores are experiencing," shares Greg Ackner, vice president at Capital Logistics.
Managing warehouse inventory and compliance remotely is contributing to keep goods going during and people safe. Remote monitoring establishes visibility and eliminates the need for people performing mundane tasks. Repetitive error prone tasks can be replaced with automated live data capture systems. Such systems obtain data from various sources without the need for human intervention. Part of an automation strategy is to tag inventory and keep count. Today, it takes little to set up a monitoring solution that can continuously keep track of all your goods in the warehouse as well as in transit. Ideally, the monitoring solution should be capable of creating consolidated dashboards that provide complete information and control over all your goods and shipments. "With manpower low in cold chain warehouses due to lockdowns, automated remote temperature monitoring has become important for compliance and quality of products," says Sridhar Iyer, Manager, Air Export Team at Flyjac.
Innovation is spreading
Volunteers from North American have grouped together to build and launch the mobile app Truckers Welcome, truckerswelcome.ca and truckerswelcome.com, a site that helps truck drivers to find essential services that are accessible near their current locations across the United States (US) and Canada. On the other side, businesses share through the app information about the services they are still able to provide.
Resilinc, a supply chain technology and risk management firm based in Milpitas, California, has launched Exchange, a cloud-based platform for the healthcare industry through which hospitals can exchange critical medical goods across the US. The solutions to improve financial, operational, and clinical health for hospital are delivered in partnership with healthcare industry leader Intalere.
By beginning of May 2020, the observatory of public sector innovation (OPSI), a flagship initiative of the OECD to support and advice governments in making the most of innovative approaches to transform their public sector, had collected over 250 examplesof government innovation in response to Covid-19, varying in scope and innovativeness. The cases include solidarity platforms to make it easier for citizens to volunteer to support their neighbours and hackathons all over Europe helped to create novel ideas. Lithuania implemented some of them swiftly. Also, distant registrations have been issued and infection control and tracking measures were put in place.
The missing piece
Digitization can lead to collaboration. But this has definitely not yet sufficiently happened on an inter-governmental level. We need more alignment. A common standard for essential workforces. We need borders and critical infrastructure to stay open along the chains and across the networks. Governments need to work together to create the frameworks and rules that allow the supply chain funnels to function frictionless, even during such times of extraordinary disruption. The governments can rely on the supply chains, but the supply chains wish also to be able to count on the support of the governments.
"One of the greatest challenges large, established, logistics service providers face, is how quickly they can adapt to changing market conditions," writes Ken Lyon in the Ti white paper "The next generation of logistics start-ups". We need that governments support small and midsized companies, start-ups and innovators that empower us to make the necessary improvements and changes swiftly. We should not waste our money to safe dinosaurs and zombie companies. The public debate is demanding stronger local ecosystems. The foundation of such an ask is a strong and wide pool of small and midsized enterprises that supply and support the bigger manufacturers and assemblers.
Despite the various government efforts listed above, people across the world seem to be not overly impressed with their governments' responses and leadership. "Political leaders from China, Vietnam and New Zealand were ranked highly by their citizens in the survey of 23 economies, scoring 86, 82 and 67 respectively while those in France, Hong Kong and Japan came in last, scoring 14, 11 and 5," reports the South China Morning Post sharing the findings by Singapore-based independent pollster Blackbox Research and consumer intelligence platform Toluna, which surveyed 12,592 respondents. "When it came to overall scores – a measure taking into account four measures of national political leadership, corporate leadership, community and media – Asian societies again led the pack, with only seven economies scoring more than 50 out of 100".
I sincerely wish that the public sector supports and follows the private sector and adapts to the true needs of our economies, short-term and in the long run. Performance requires flexibility. Differences in regulation between countries can cause disruption. Furthermore, silo thinking and acting is not only an impediment to efficiency, but it also hinders innovation. As innovation is a function of the spread and speed of interaction. The new normal requires innovation and innovation global fluidity. Covid-19 has been the biggest ever campaign and booster for technology in recent times. Only dwarfed by the major military conflicts of the past. Digitization and collaboration can help to handle any crisis. Provided that governments ensure the availability of physical and digital infrastructure but more importantly the fluidity of the global system of ideas, capital, information, goods, and services. We need a system of globally aligned frameworks that brings us as humanity forward.
We need leaders that live up to the responsibility of their role. Building the foundations for the solutions of the 21st century and tear down the walls made of doubtful dreams sold by backward looking protectionists and conservative forces in our society. A better world comes with innovation in the field of collaboration across countries and at the cross-boundary areas.
Digital adoption has accelerated. This has been confirmed by representatives from the private and public sectors. Acceptance has increased and resistance mostly vanished. People have no choice but to digitally adapt. But what is happening with our social fabric? While a new level of solidarity has emerged, we are also observing rising frictions within nations and between countries. Examples are the protests after the murder of George Floyd in the United States and the recent security incident between India and China along the Line of Actual Control (LAC) in the Ladakh region.
The Covid-19 outbreak lies behind us. Economies and societies plagued by a lingering virus threat causing volatility seems to be the new normal. How long these times will last is unknown. Life goes on and we need to get to grips with this new normal. We need new tools to navigate. We require more innovation. We need to stand together and collaborate. In the interest of humanity. I would like to finish with a last reminder. Digitization is just an enabler. It is creativity, control and collaboration brought about by us that make the true difference. No technology can take the responsibility for protecting and improving life off our shoulders. Digitization can be the bridge, but we still have to go over it.