Globalisierung als Wachstumsimpuls für die Logistik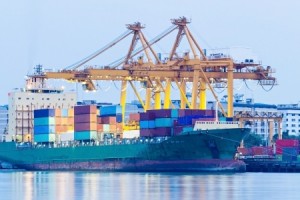 Der internationale Handel, der lediglich durch die Phase der beiden Weltkriege unterbrochen wurde, ist und bleibt ein wesentlicher Pfeiler unseres Wohlstands. Gefördert wurde die Globalisierung durch den Fortschritt bei der Kommunikations- und Transporttechnik, aber auch durch den Abbau von Handelshemmnissen zwischen den Staaten. Gerade diese haben allerdings in den letzten Jahren wieder extrem zugenommen. So verzeichnet die Studie  "Global Trade Alerts", im August 2013 von der Universität St. Gallen und dem britischen Centre for Economic Policy Research veröffentlicht, allein für den Zeitraum Juli 2012 bis Juli 2013 über 430 neue Maßnahmen gegen den freien Handel.
Mit 65 Prozent wurde der Großteil dieser Maßnahmen von G20-Mitgliedern veranlasst. Vor dem Hintergrund, dass traditionelle Beschränkungen wie Zölle schnell zu einer Beschwerde vor der World Trade Organization (WTO) führen können, setzen die Staaten daher auf die Subventionierung von Exporten, Finanzhilfen oder auf Anreizsysteme wie Exportbürgschaften.[1]
Trotz dieser Hilfestellung für die eigene Industrie spüren die Staaten weiterhin eine generelle Abschwächung der Nachfrage. 2015 – so die Prognose der OECD-Ökonomen im Sommer 2015 – wird die Weltwirtschaft gerade einmal 3,1 Prozent wachsen. Als wichtigste Gründe dieser Entwicklung werden die schleppende Konjunkturentwicklung in den USA und der Wachstumseinbruch in China angeführt – beide Länder haben in den vergangenen Jahren erheblich zum Weltwirtschaftswachstum beigetragen.[2]
Diese Abschwächung der globalen Wirtschaftsmotoren wirkt sich natürlich auf die Globalisierung aus: Das niedrigere Wirtschaftswachstum in China lässt die Nachfrage nach Rohstoffen sinken. Dies wiederum führt zu einem Zerfall der Transportkosten für diese Güter. Zudem reagiert die Wirtschaft zurückhaltend bei der Ausweitung ihrer Produktionsnetzwerke.
Allerdings wirken sich neben den Handelsbeschränkungen sowie militärischen Konflikten, wie beispielsweise der Bürgerkrieg in Syrien oder die Unruhen in der Ost-Ukraine, weitere Faktoren negativ auf die Globalisierung aus. Dabei spielen neben dem bereits erwähnten Anstieg der nicht-tarifären Handelshemmnisse die Fast-Economy, Nachhaltigkeit sowie der weltweite Terrorismus eine Rolle.
Auf diese Aspekte wird der kommende Blog-Beitrag "Aktuelle logistische Herausforderungen der Globalisierung" eingehen.
Dies ist ein Auszug des Textes "Globalisierung als Treiber der Logistik" aus der Veröffentlichung zur quantitativen Entwicklung der Logistik in 2016 unter der Schirmherrschaft von Dorothee Bär MdB, Parlamentarische Staatssekretärin beim Bundesminister für Verkehr und digitale Infrastruktur Koordinatorin der Bundesregierung für Güterverkehr und Logistik. Autoren des Textes sind Wolfgang Lehmacher und Dr. Steffen Wagner.
Wolfgang Lehmacher ist Head of Supply Chain and Transport Industries beim World Economic Forum. Dr. Steffen Wagner ist Partner, Leiter des Sektors Transport & Logistik bei KPMG.
---
[2] http://www.welt.de/wirtschaft/article141893441/Die-Welt-driftet-in-die-Grosse-Stagnation.html