Strategy
Networking for production and logistics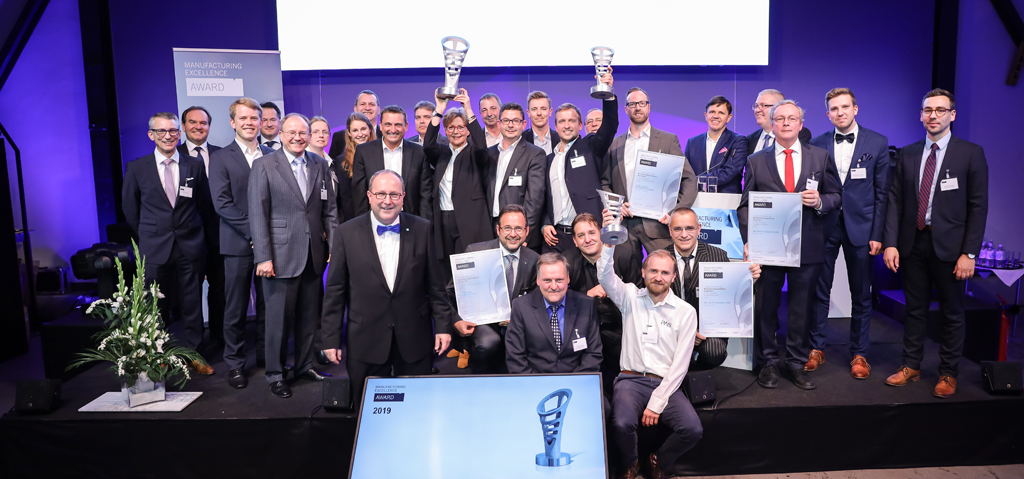 Production and logistics are growing ever closer together, as also shown by the concepts from BMW, Komsa and Bosch that
have won the supply chain awards in recent years. This is also why BVL became involved in the activities of the Manufacturing
Excellence Network (MX) in 2019 for the first time – with Prof. Thomas Wimmer, Chairman of the Executive Board of BVL,
taking over as Chairman of the MX Board. The aim of this cooperation is to intensify network activities for production and logistics. The work of MX is geared towards identifying and showcasing best practices – by inviting entries for the MX Award, and by presenting the awards during the MX Dialogue and the MX Tour, during which the award-winning projects are displayed
in different locations.
To retain and secure value added in Germany: this is the guiding principle behind the activities of MX. These activities are additionally driven by the commitment of specialists to work together to share and advance expertise and know-how. This exchange is important and helpful for production managers and all service providers involved in the value added process in order to stay abreast of the latest innovations and make use of new ideas and concepts in their own field of activity.
The winners of the MX Award 2019 are:
Continental Automotive GmbH,
Karben plant:
overall winner and category
"Information Technology"
Pas Deutschland GmbH,
Neuruppin location:
categories "Product Innovation" and
"Process Innovation"
Metallwerk Windeck GmbH,
Kloster Lehnin:
category "Customer Focus/Best SME"