Strategy
Creating knowledge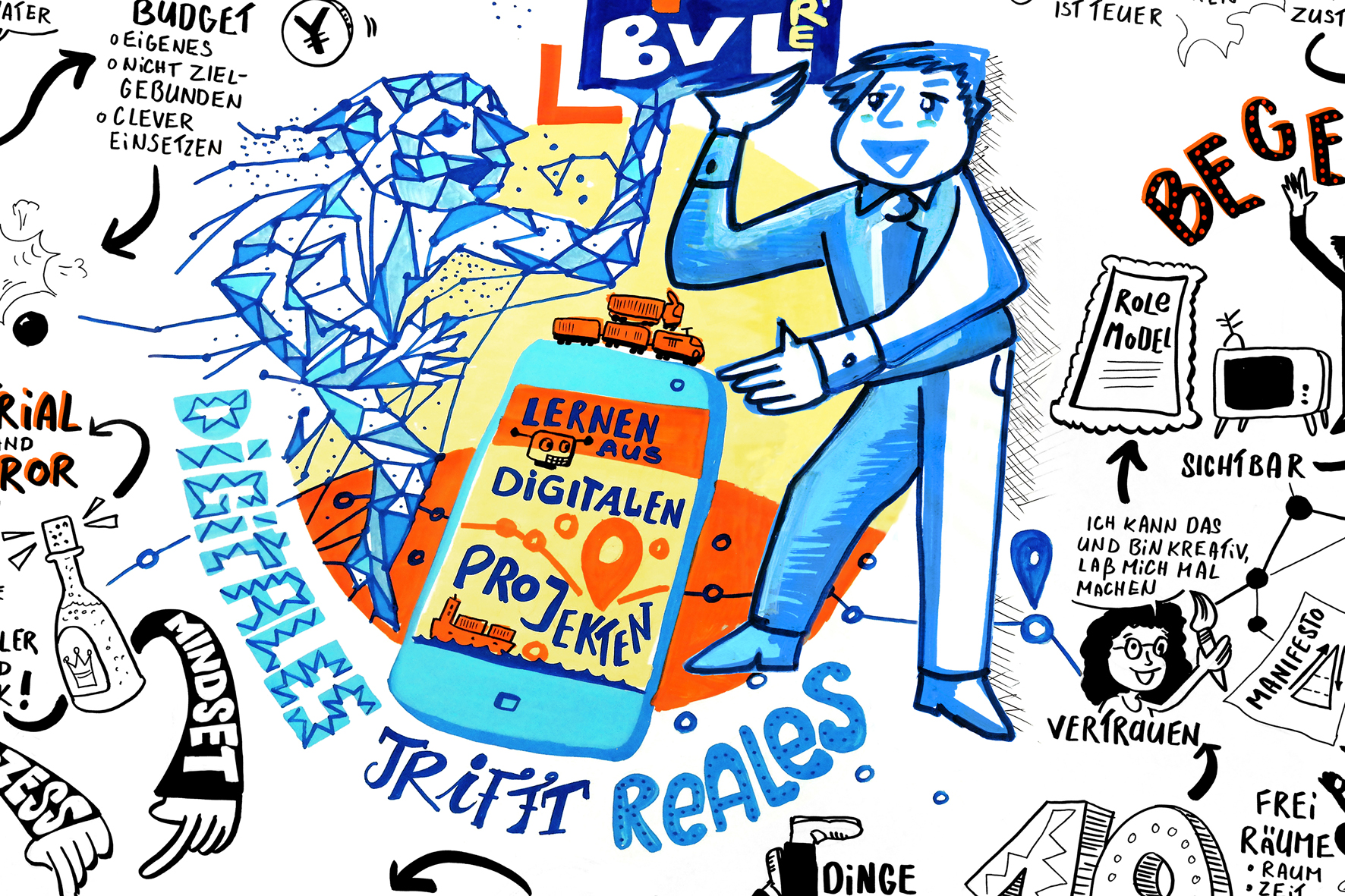 The members of BVL value the chance to talk to each other about their experiences, and they appreciate the information and content provided by the association. The focus groups combine these two aspects.
BVL currently has eight focus groups addressing topics such as spare parts management, consumer goods logistics, contract logistics, logistics properties, controlling of logistics 4.0 and urban logistics. The goal of the focus groups is to promote contacts between experts in different companies and to serve as platform for the discussion of specialist topics all the way through to implementation in the real world. The focus groups are a cross-sector format, and often bring together experts who have a lot to say to each other but who would otherwise have very little opportunity to actually meet each other.
They regularly also prepare documents and materials that are freely available and that can be used in day-to-day logistics activities. In 2018, for example, the Image of Logistics focus group published two guidance documents on the topics of communication and personnel management. Also in 2018, the Urban Logistics focus group compiled a reader-friendly factsheet on emissions in urban centres against the backdrop of the diesel debate and also outlined innovations in logistics that can help to solve the emission problem.
Drawing on the expertise of the Urban Logistics focus group, BVL partnered with Roland Berger in 2018 in the publication of a study entitled "Urban Logistics 2030 in Germany – Stronger together: Keep the Wild West scenario at bay with cooperation", which describes potential strategies for the development of logistics in the city centres. The quintessence is that scenarios relying on the self-regulation of the market will very likely create benefits for only a few actors in the urban space and disadvantages for the majority of participants. Cooperation concepts have the potential to ensure more network-efficient organisation of urban logistics in the long term. All parties involved in the process should engage in or intensify their dialogue in the endeavour to ensure that, at the very least, the quality of life in our growing cities does not deteriorate any further.
Other examples of the content made available by BVL on its platforms include dossiers on topical issues, blog posts by experts and the Logistics Indicator, which outlines the business situation and the outlook for the logistics sector every quarter. The Startups' Corner on the Internet is where BVL profiles young companies with new business ideas. And at the end of the year, we saw the first result of a new cooperation venture between BVL and statistics portal Statista: the "Logistics Monitor 2018: The Sector in Figures" with the focus on personnel and recruiting.