Science Award for Supply Chain Management | Thesis Award
Optimum utilisation of tugger trains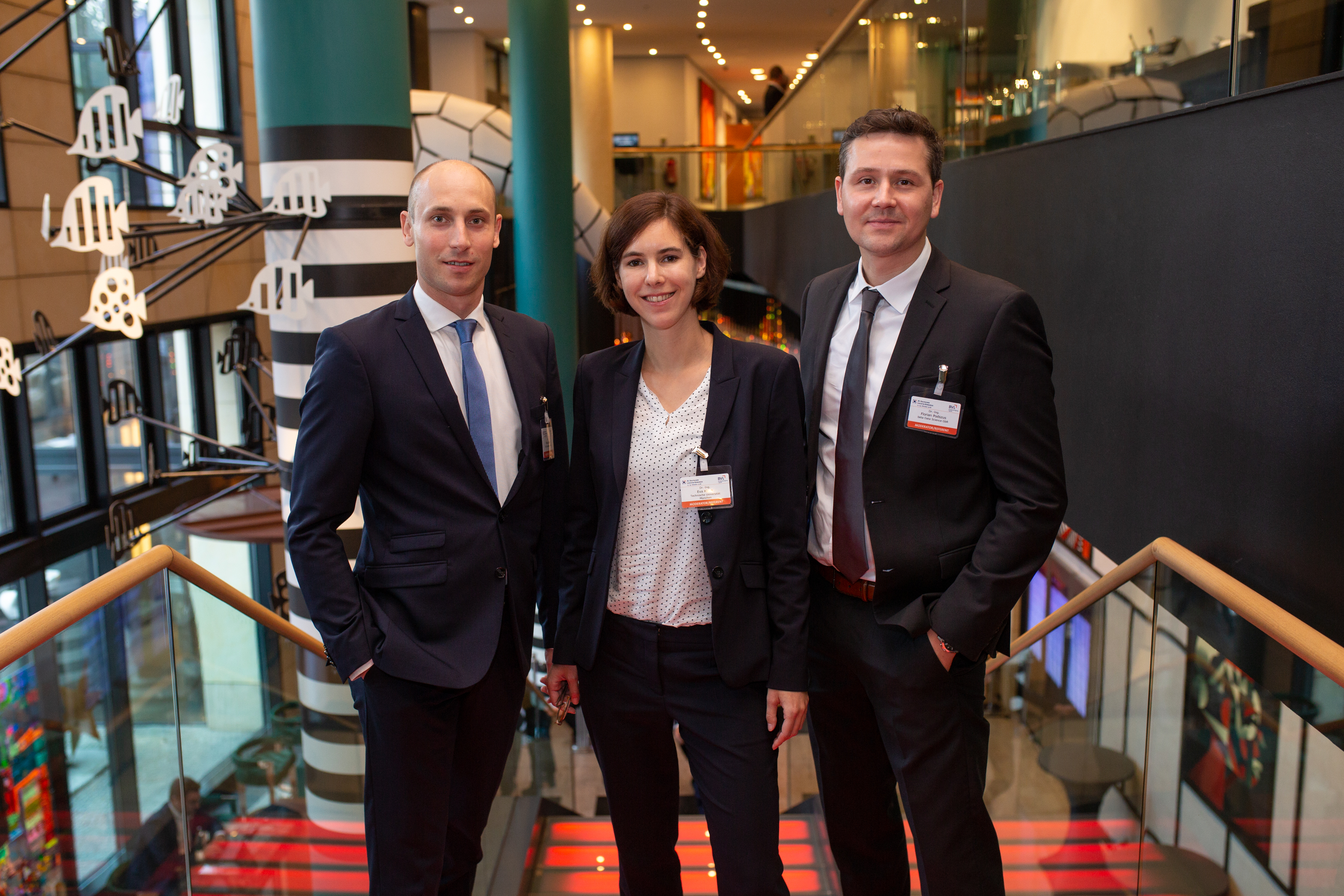 This year's Science Award for Supply Chain Management went to industrial engineer and logistics consultant Dr.-Ing. Eva Klenk. She received the award for her dissertation entitled "An Analytical Model for Assessment of the Performance of Tugger Train Systems in Scenarios with Fluctuating Transport Needs".
The goal of her dissertation was to develop a model to support the planning of tugger train systems in order to allow for fluctuations in transport requirements, evaluate and compare different system configurations, and assess performance (on-time provision of the required materials) and efficiency (number of employees and tugger trains needed and the level of their utilisation).
Tugger trains have long been an integral part of daily logistics operations for many automotive, vehicle and mechanical engineering companies. But the deployment of this driverless technology also poses problems in terms of fluctuating transport volumes. In her dissertation, Klenk outlines concrete, practicable recommendations for the planning of tugger train systems with fluctuating transport needs. As a result, a model is now available to derive the anticipated varying transport requirements in tugger train systems directly from the planned production programme. At the same time, it permits standardised depiction of planning variants for tugger train systems of different designs and dimensions as well as evaluation and comparison of the predicted performance levels.
Thesis Award
The dissertation was prepared as a doctoral thesis for the Department of Materials Handling, Material Flow, Logistics at the Technical University of Munich under Prof. Willibald Günthner. Jury Chairman Prof. Wolfgang Kersten said the following about the jury's decision: "It is a dissertation that drives logistics in a knowledge-based way and has major benefit potential."
This year's Science Award for Supply Chain Management was supported by 4flow AG and carried a cash prize of 5,000 euros each for the winner and the supervising institute.
Thesis Award with 44 winners
Once again this year, professors had the opportunity to nominate students of logistics for the Thesis Award of BVL. The association has been presenting this award for outstanding Bachelor, Master and degree dissertations since 2010. A total of 44 award winners were chosen and invited to the 35th International Supply Chain Conference in Berlin, where – as in previous years – the Thesis Conference was a meeting place and discussion platform for graduates and young professionals. Five theses selected in a public vote were presented by the authors, and all the award winners benefited from advice and ideas for their future career plans. The topics ranged from driverless transport systems and optimisation potentials in a logistics distribution network through to the changes and developmental perspectives in the occupational profile of truck drivers.