Forum Chemical Logistics | Forum Spare Parts Logistics
Digital solutions on the advance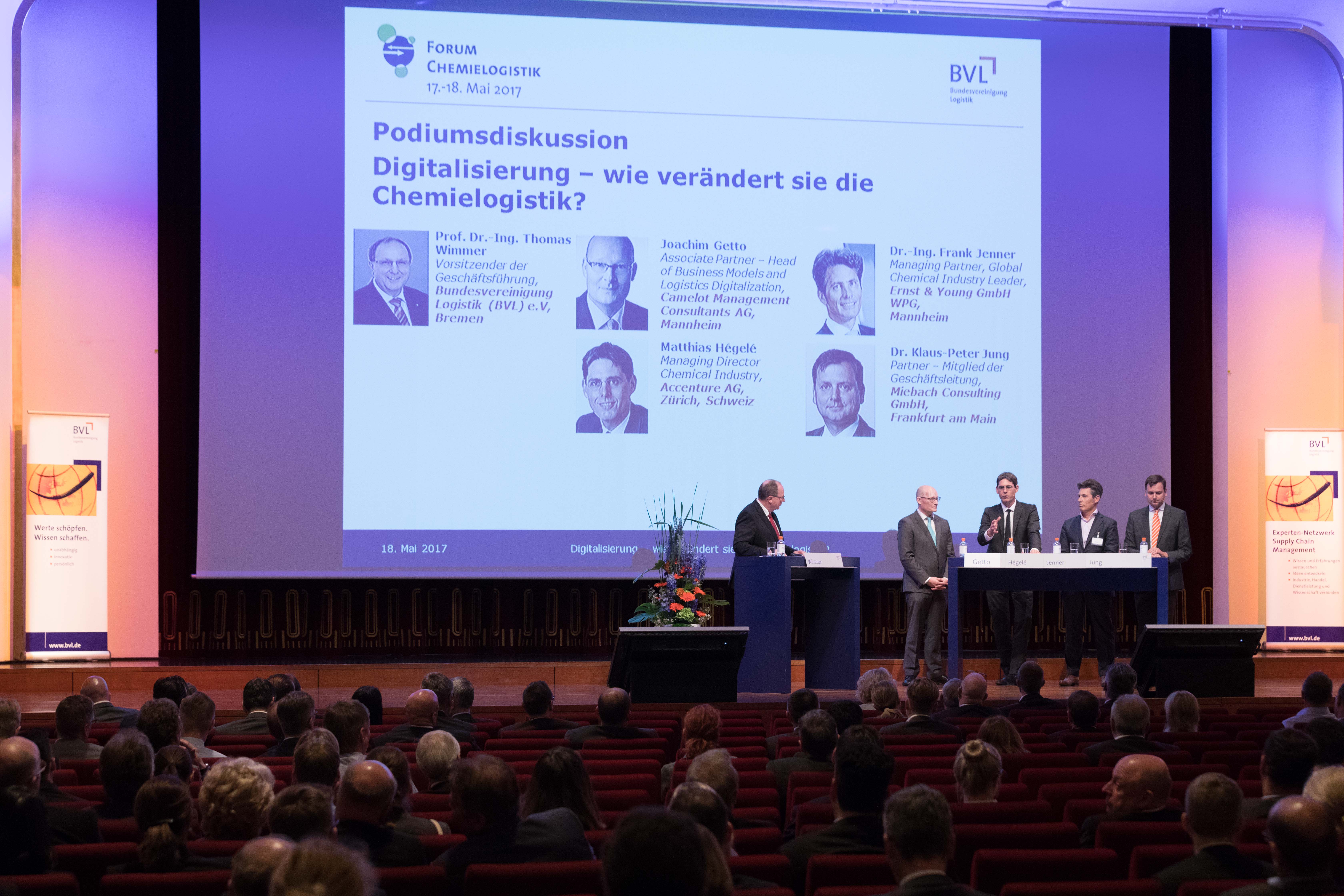 The fifth Forum Chemical Logistics in Ludwigshafen on May 17 and 18 provided 223 attendees and 19 exhibitors with an opportunity to learn about the latest trends in the sector. Digitalization was one of the key themes.
What are the right digitalization strategies for my company? Which technologies do we need to implement these strategies? What practical experiences have companies had to date with digitalization? These questions were the focal points of the Forum Chemical Logistics, which took place on the grounds of BASF for the second time. "Digitalization will dramatically change the nature of business models in the chemical industry", said Dr. Christoph Wegner, who hosted the Forum at BASF. "And logistics will be key in enabling us to remain competitive in the future."
Ulrich Külker, Director Supply Chain Specialities at Ineos Styrolution, also confirmed that digitalization can greatly facilitate the harmonisation of processes and data exchange with external partners. "We have launched a project in our company to evaluate the options presented by digitalization"; said Külker in Ludwigshafen. "And we will use the insights as a basis for the implementation of individual projects based on cost and service considerations." In addition to monitoring trucks in real time, this can also include such things as improved forecasting of future transport volumes, exploiting the benefits of self-driving trucks for the chemical industry, or the automation of frequently recurring ordering processes.
Robert Schmidkunz, Head of Logistics Security at Evonik Industries, explained how companies can use digitalization to identify risks along the supply chain as rapidly as possible and then take action to effectively contain these risks in the long term. In this area, his company uses, among other things, the "Resilience 360" tool from DHL. "The plotting of global live messages and long-term risk data enables us to effectively control short-term and long-term risks", said Schmidkunz. "The visualisation of aggregated supply chain-related messages over time significantly boosts the transparency and performance capability of our supply chain."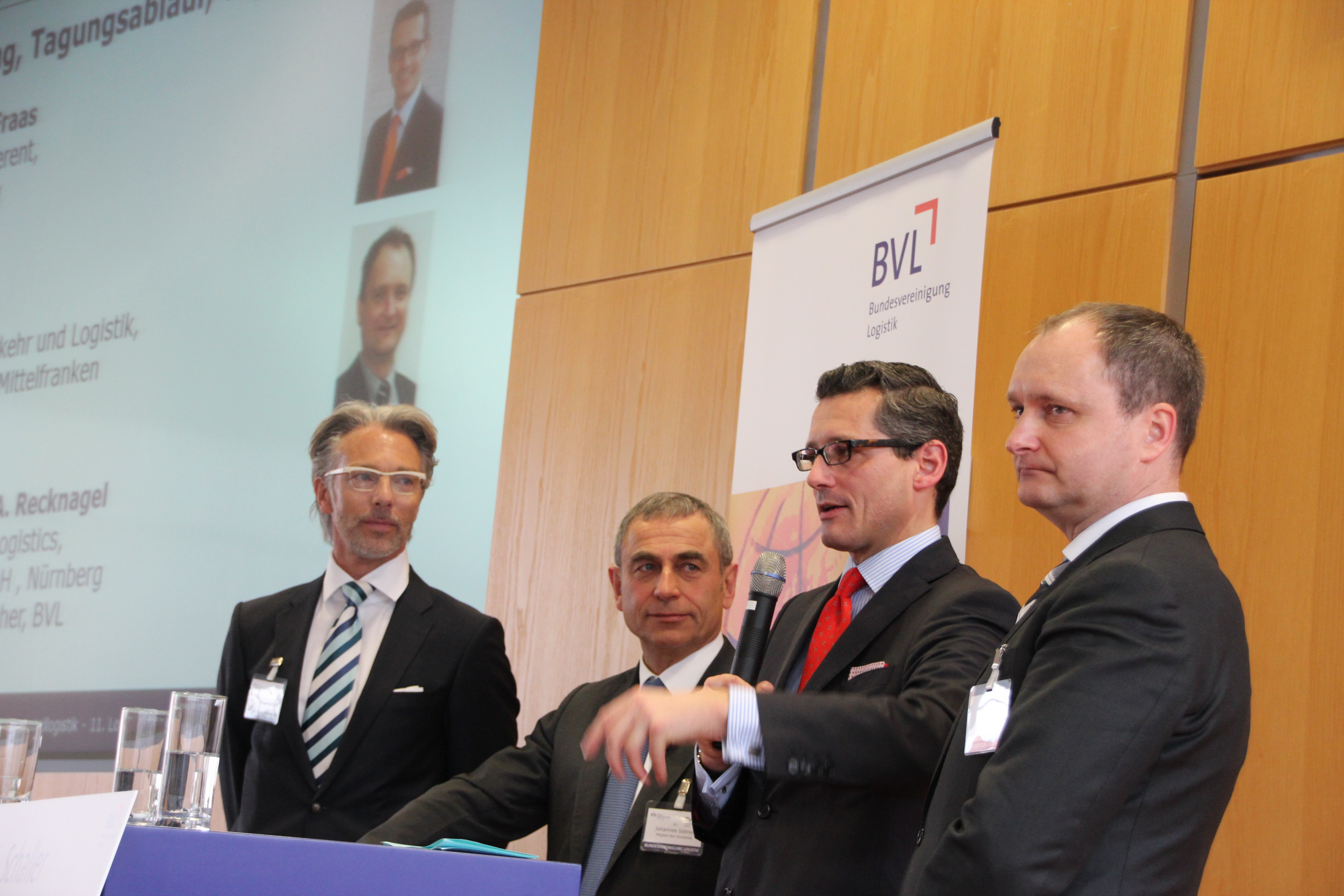 Forum Spare Parts Logistics
Which new technologies will revolutionise the spare parts business, what availability levels and delivery times do customers expect, and what IT solutions are needed to make it all possible? The Forum Spare Parts Logistics at the end of March in Nuremberg attracted 17 exhibitors and 270 attendees, who had the opportunity to learn about management concepts that will be the key to successful spare parts management in years to come.
Alongside new technologies such as automatic warehouse systems, reliable – and well-researched – data are key to the success of any digitalization strategy. The attendees agreed that, without this data, it would not be possible to exploit much of the potential for optimisation. Some big corporations have already succeeded in making significant savings by implementing digital processes. VW, for example, has reported stock reductions of ten million euros and a productivity increase of 40 percent for sea freight dispatches from its spare parts warehouse. The automotive giant has automated work processes by introducing a new stacker control system and is working on big data all-time forecasts based on more than 37 million data sets collected since 1996.