Forum Automotive Logistics
Breaking down borders
There is a great deal of potential for closer integration of production and logistics functions, and this was abundantly clear at the Forum Automotive Logistics at the Congress Center Leipzig in early February.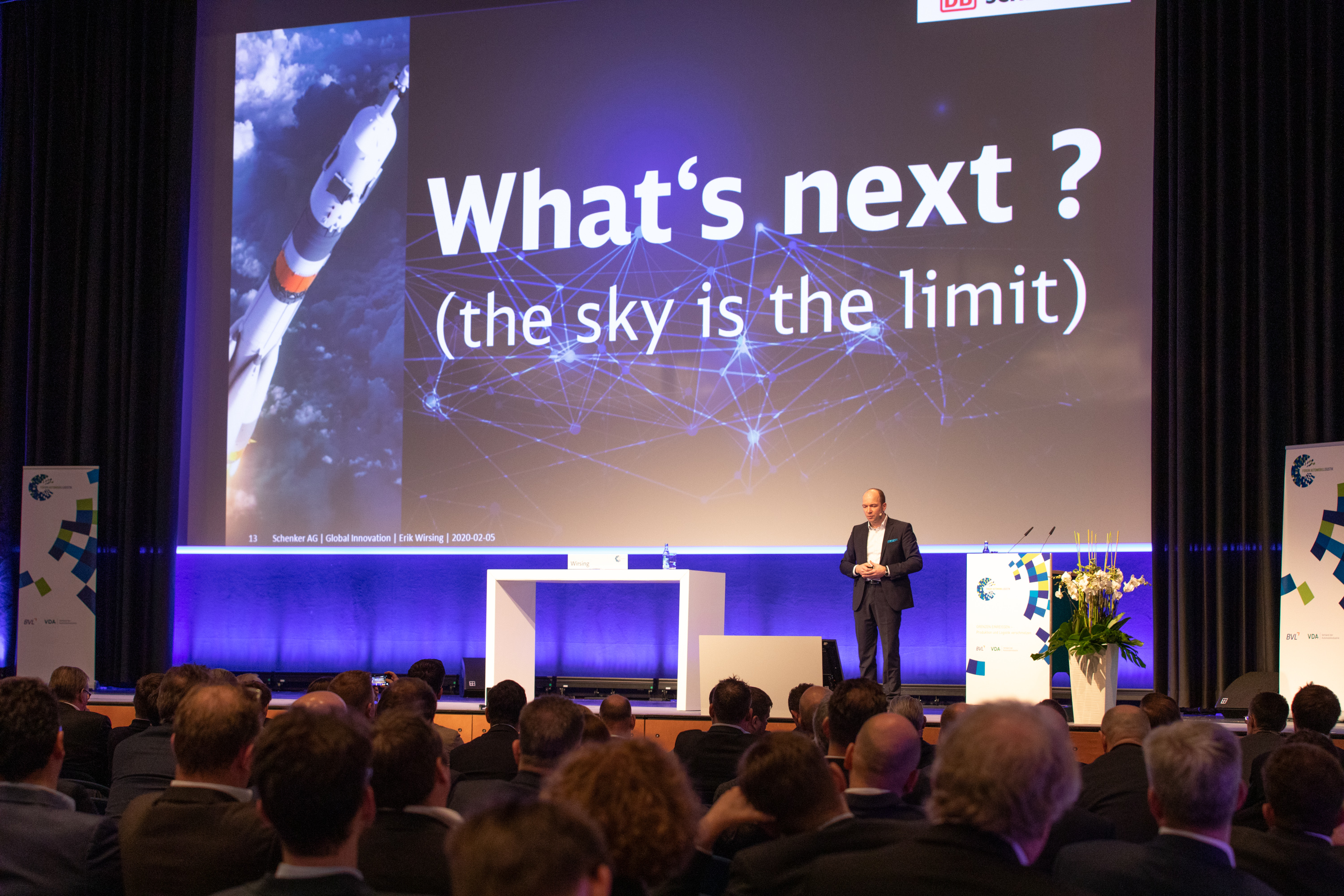 This year's two-day event, which has been jointly organised by the German Association of the Automotive Industry (VDA) and BVL for many years now, attracted more than 500 visitors and speakers as well as around 60 exhibitors. It was the last in-person event of BVL before the corona pandemic began and the infection protection measures were introduced.
One of the focal points of the 2020 Forum with the theme "Tearing Down Borders – Merging Production and Logistics" was the important role played by the ongoing digitalisation of processes from planning to production, and how companies can plan requirements and stocking levels more cost-effectively if they collect and make use of data along the value-added chain. In his words of greeting, Saxony's Minister President Michael Kretschmer emphasised that "the automotive industry is our strongest industrial sector with 95,000 employees and turnover in the billions. We will support this sector in the process of transformation."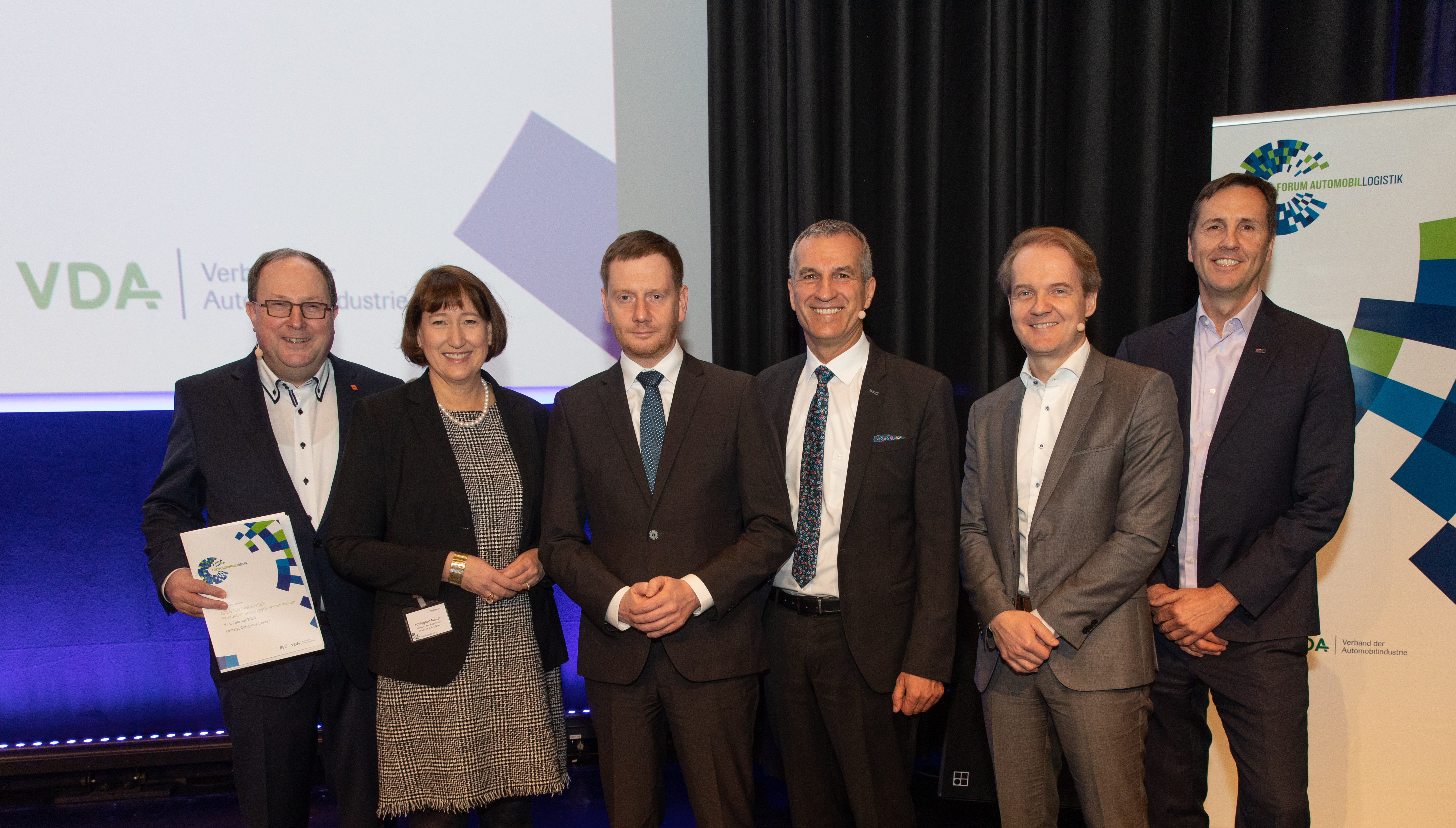 In her first public appearance as the new President of the VDA, Hildegard Müller spoke of the importance of securing the innovative drive of German industry and backing "progress-focused growth" rather than bans and sacrifice: "Networked organisations achieve the best outcomes through communication and cooperation", said Müller. Her second appearance as VDA President was during the evening event on day one of the Forum at the Porsche Customer Centre in Leipzig, where the VDA Logistics Award was also presented.
The Forum featured interesting speakers from real-world companies on both days of the event, including Albrecht Reimold, member of the Executive Board at Porsche, Andreas Schick, Chief Operating Officer at Schaeffler responsible for production, supply chain management and purchasing, Thomas Zernechel, Head of Group Logistics at Volkswagen, Erik Wirsing, Vice President Global Innovation at Schenker, and Prof. Dr.-Ing. Katja Windt, member of the BVL Board and member of the Executive Board at SMS Group GmbH. Prof. Dennis J. Snower, President of the Global Solutions Initiative and Professor at the Hertie School of Governance, explained how borders and self-interest affect economy and society in a digitalised world and how companies can remain successful in future.
In addition to enjoying a tour of the Porsche and BMW plants, Forum participants were able to visit the production site of Leesys at the end of the event. Moreover , the DHL Hub Leipzig opened its doors on the eve of the Forum so that attendees could take a look behind the scenes.
Playlist with videos of the Forum Automotive Logistics 2020 (German)