Forum Automotive Logistics
Getting to grips with digitalization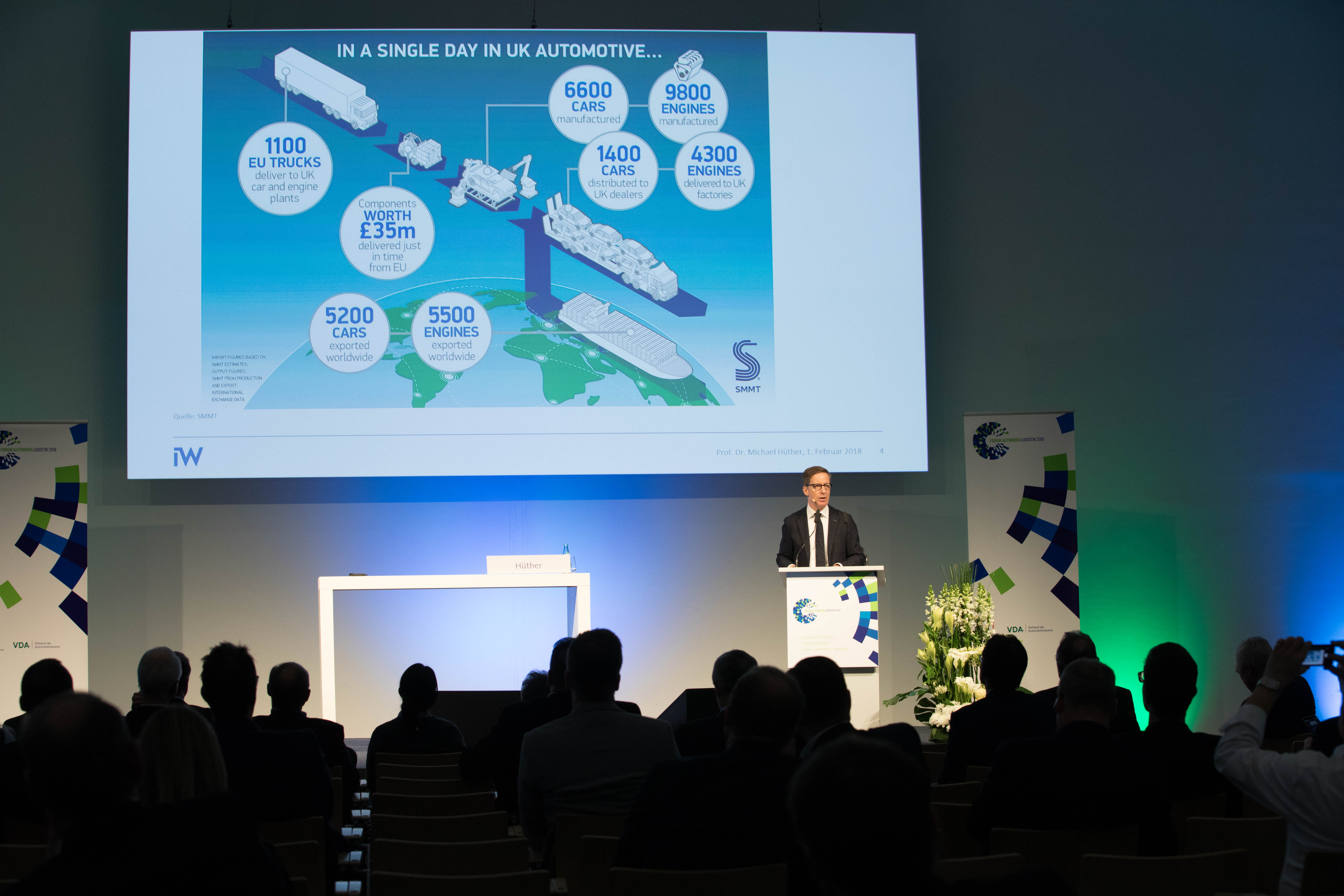 What opportunities are presented by transparency, and how can these opportunities be exploited to drive the success of companies? These were the key questions at the Forum Automotive Logistics in Frankfurt at the end of January attended by around 450 participants and 42 exhibitors.
The core topics of the joint event of BVL and the German Association of the Automotive Industry (VDA) were automation, artificial intelligence and interconnection as well as virtual and augmented reality. "Transparency, autonomous control and interconnection go hand in hand", said Jürgen Maidl, Head of Logistics for the BMW Group production network. He also stressed, however, the social responsibility resulting from the rapid development of digitalization, saying that one central goal must be to ensure that low-skilled workers are not left behind. Digitalization has enormous potential for modern logistics processes, as emphasised by VDA President Matthias Wissmann.
The next Forum Automotive Logistics is held on February 5th and 6th in the BMW World in Munich,Germany.
Producers, suppliers, technology providers and researchers reported on the status of digitalization and interconnection in all areas of the automotive industry. BVL President Robert Blackburn called on German SMEs to stop talking and start acting, adding that recent surveys showed that more than 20 percent of companies didn't even have any plans for the use of tools that can increase transparency such as sensors or predictive analytics. He said that, if digitalization in SMEs was to be a success, it is essential that the small and medium-sized companies in Germany take their 5.9 million employees with them on the digitalization journey.
The conclusion of BVL Board member Frauke Heistermann, who moderated the presentation session on the Interface of blockchain and big data was that blockchain is not only safe but can also help to avoid disagreements and friction between the relevant actors as it ensures clear-cut transactions. She added that the question of who did what and when can then always be answered quickly and definitively – and that transparency is already key to success along the entire supply chain. She explained that, in the era of digitalization, preventing access to data is not an option. At the same time, however, she said that blockchain is also resource-intensive and that it remains to be seen to what extent this technology will become suitable for mass deployment.
Prof. Michael Hüther, Director and member of the Presidium of the German Economic Institute in Cologne, pointed out that the people of the United Kingdom will have to foot the bill for Brexit. Regardless of what kinds of follow-up agreements are signed, Hüther said that British studies showed that a loss in per capita income is inevitable. He outlined the high-level interdependencies in the automotive and automobile sector and explained that for every 1,000 euros spent on buying a car in the UK, 173 euros ended up in Germany as a result of intermediate product input – while only 38 euros stayed in the UK. He said that, in the event of a hard Brexit, carmakers would therefore relocate or close down their operations and offset the loss by production scaling in other countries. Overall, said Hüther, the German economy is likely to suffer less in economic terms than Britain.