Advisory Board
Source of ideas and inspiration for the Board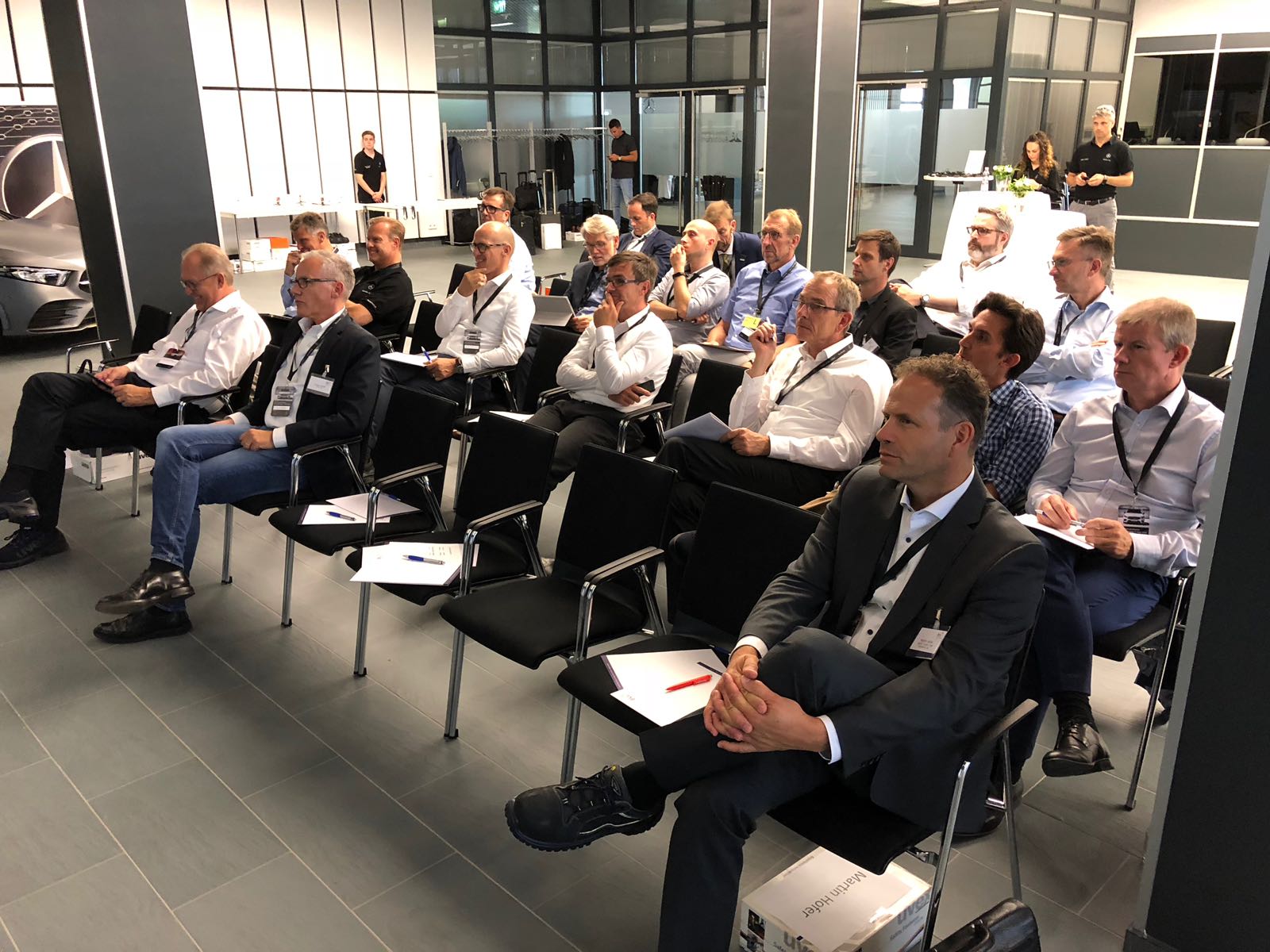 The members of the Advisory Board are highly valued partners for the BVL Board and they contribute important ideas for the future work of the association. They share their experience in many different fields of activity that are of relevance to logistics.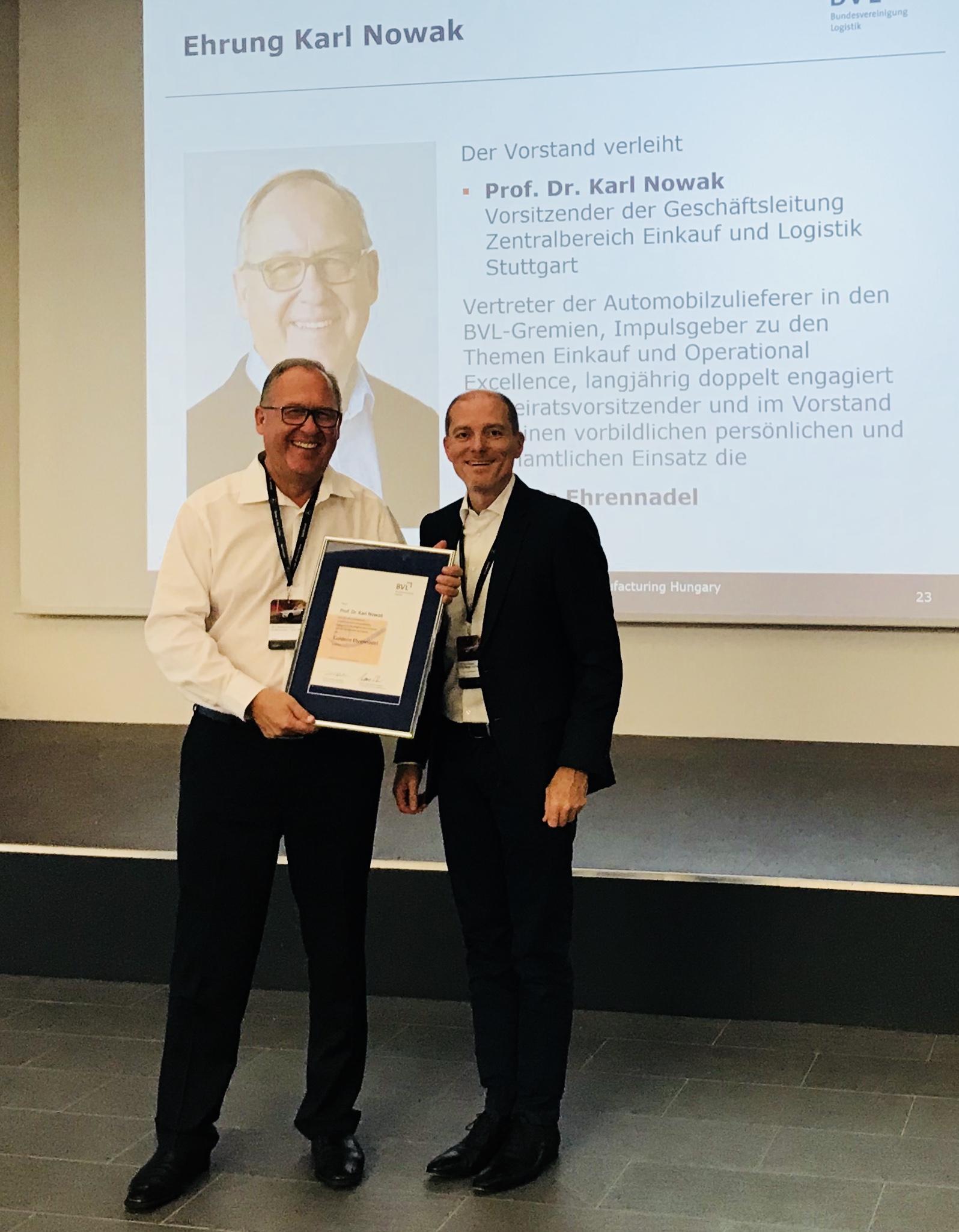 The Advisory Board of BVL under Chairman Prof. Karl Nowak currently has 48 members, all of them leading figures in the world of industry, academia and politics. During the year under review, numerous new members were appointed with the aim of broadening the expertise of this body even further. The new members appointed in 2018 were Jörg Becker (Würth), Steffen Bilger, Member of the Bundestag and Parliamentary State Secretary in the Federal Ministry of Transport and Digital Infrastructure, Berit Börke (TX-Logistik), Dorothea von Boxberg (LH Cargo), Carsten Coesfeld (Arvato Distribution), Ann-Kathrin Löhr (LB – Löhr Beteiligung), Bernhard Mattes (German Association of the Automotive Industry), Steffen Potrafke (Audi), Tim Scharwath (Deutsche Post DHL), Vera Schneevoigt (Fujitsu Technology Solutions) and Angela Titzrath (HHLA).
The members of the Advisory Board came together for their meeting this year at Mercedes-Benz Manufacturing Hungary in Kecskemét at the beginning of June at the invitation of Christian Wolff, in charge of production and plant management in Kecskemét. Christian Seith, Head of Logistics at the location in Hungary, held a presentation on behalf of the host company. Advisory Board Chairman Prof. Karl Nowak welcomed the attendees and spoke on the first core topic of "Change Management and Innovation Culture – How Logistics and Top Management Can Generate Stimuli". The second topic was "Digitalization Meets Reality" – the theme for the conference and the year 2018 – and the Advisory Board members supplied facts, figures and ideas to support the BVL Board in its work.
At the meeting of the Advisory Board, Karl Nowak was presented with the BVL badge of honour in gold by Robert Blackburn, BVL President. Nowak, whose full-time job is President Corporate Sector Purchasing and Logistics at Bosch, received this recognition as a representative of the automotive suppliers on the BVL bodies, for his ideas and inspiration in the areas of purchasing and operational excellence, and for his exemplary personal and honorary commitment in his service as both Chairman of the Advisory Board and a member of the BVL Board.