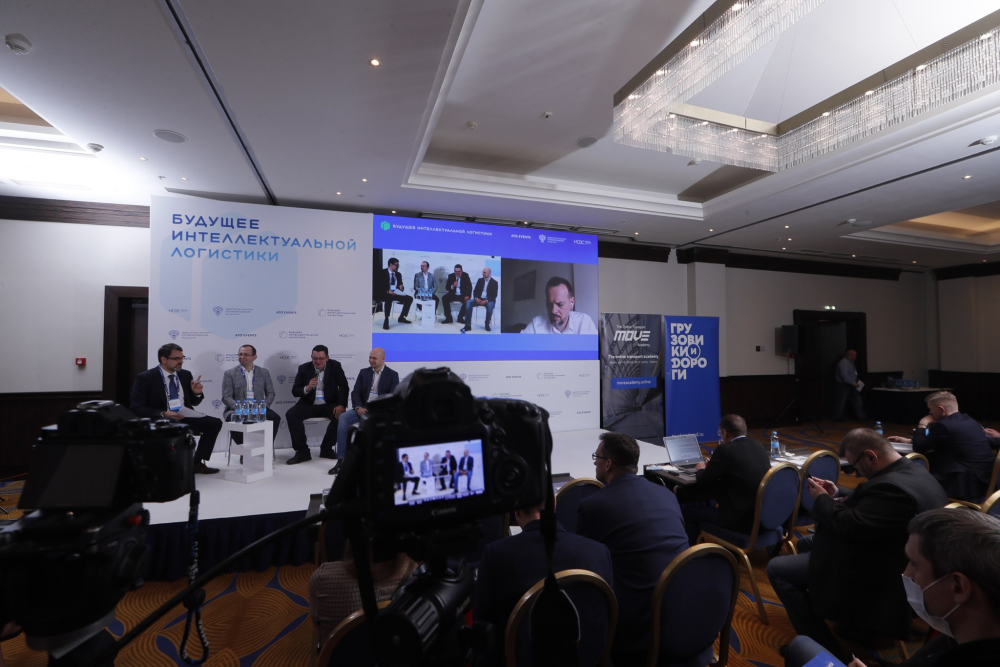 ATO Hybrid Conference "Future of Intelligent Logistics"
The overdue digital transformation and the constraints caused by the pandemic have transformed logistics and supply chain management from a supporting sector of the economy into a backbone industry. What are the main trends? Where to direct the vectors of development? What to invest in? These were the main topics at the ATO Hybrid Conference "Future of Intelligent Logistics" on April 27 at the Hyatt Regency Moscow Petrovsky Park in Moscow.
215 industry professionals, executives and top managers of logistics, retail and e-commerce companies had the rare nowadays opportunity to meet and discuss the new reality and prospects for the development of intelligent logistics, optimization and competitiveness. Of particular interest were speeches by world market leaders who talked about global development trends and shared their experiences.
The BLV Chapter Russia was the information partner of the event. Chairperson Mirco Nowak spoke at the opening session about "New challenges for networked transport corridors to ensure international supply chains". Vice Chairperson Kirill Vlassov moderated the panel discussion "Intelligent transformation of logistics and supply chain management: changing business processes and behavior of market participants".
Exchange with the Chairpersons and Representatives
On June 24, the BVL Chairpersons and Representatives came together for a digital meeting with representatives from the head office in Bremen. The aim of the meeting was to capture the mood, according to Managing Director Christoph Meyer, who is responsible for the association's relationship management: What is the current situation? Where do we want to go? What are the requirements of the international network? It quickly became clear that the international chapters have different needs and characteristics - as different as the countries and communities themselves. For example, it was mentioned that it would rather make sense to bring the Asian chapters together more regularly than to have regular meetings with the chapters in Europe.All participants agreed that the internationalisation of BVL is right and important against the background of globalisation. Logistics is in itself an international economic sector that does not stop at borders. BVL's international network is an added value that should be made more visible. Members of BVL have contact persons in all parts of the world through the chairpersons and representatives network. In this context, some measures were proposed, which Meyer appreciated. He expressly thanked all participants for the fruitful exchange and the great feedback, which will flow into the further development of the BVL and its international relations. Katja Wiedemann is responsible for international relationship management at the office and is the contact person for chairpersons and representatives.